TOM MALONE



This page is updated: April 6, 2011 10:06 PM

b. Hattiesburg, Mississippi June 16, 1947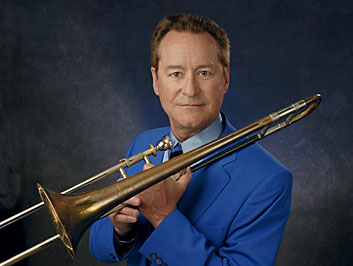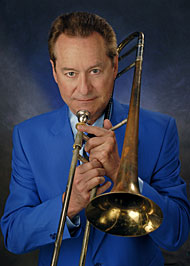 Tom Malone
Tom "Bones" Malone began his professional career on a job playing lead trumpet with Brenda Lee at a club in Jackson, MS, while enrolled at the University of Southern Mississippi. In response to a call from Warren Covington, leader of The Tommy Dorsey Orchestra, he expanded into contracting musicians. After transferring to North Texas State University, Malone continued working as both a player and a contractor for a variety of groups. Upon graduation, Malone worked in bands of Woody Herman (1969), Duke Pearson (1970), Louie Bellson (1971), Doc Severinsen and Blood, Sweat & Tears (1973). In 1973, Malone began a close, 15-year association with Gil Evans, who exerted considerable musical influence on him. With Evans, Malone recorded seven albums and toured Europe, Japan and the Far East.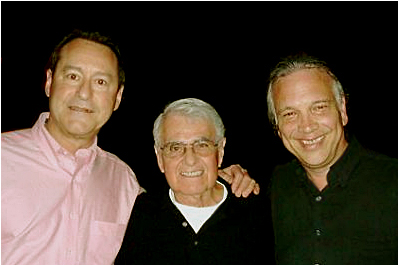 Tom Bones Malone, Dick Nash & Bill Reichenbach at Spazio's, Los Angeles 1/23/09. Photo by Sally Pansing Kravich.

A call in the early 1970s from Saturday Night Live (SNL), a new,revolutionary, late-night comedy show on NBC, proved highly fruitful for Malone, who arranged for the show from 1975 to 1985. A single SNL comedy skit featuring John Belushi and Dan Aykroyd mushroomed into The Blues Brothers; Malone wrote the chart for that first skit, then continued as an integral member of the Blues Brothers musical organization. His writing and performance may be found on all Blues Brothers recordings and in The Blues Brothers (Universal) film score. In 1993, Malone reunited with SNL veterans Paul Schaffer, keyboards, and Will Lee, bass, in the CBS Orchestra, now in its eighth year as house band for The Late Show with David Letterman. In 1997, Blues Brothers 2000 was released on Universal; the film score includes considerable contribution by Malone.


As a leader, Malone is featured on Standards of Living (Big World) and Soul Bones (Malaco). An extremely active writer and performer in New York, Malone may be heard on a list of jazz, R&B, rock and classical recordings far too extensive to ennumerate. A versatile musician, Malone plays piccolo, flute, alto flute, soprano sax, alto sax, tenor sax, baritone sax, piccolo trumpet, trumpet, flügelhorn, bass trumpet, euphonium, trombone, bass trombone, tuba, electric bass, and synthesizer programmer. In addition to performing, arranging, producing and composing, Malone is an active clinician in educational settings. Malone plays Bach trumpets and trombones and Selmer saxophones. Joshua Brown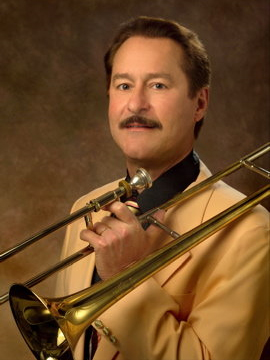 Tom "Bones" Malone

RESUME

click here to download the complete resume (pdf)

-


Copyright 2011 René Laanen - Trombone Page of the World
Please direct comments and questions about this web site to René Laanen ~ contact