CHARLIE LOPER



This page is updated: April 2, 2022 6:32 PM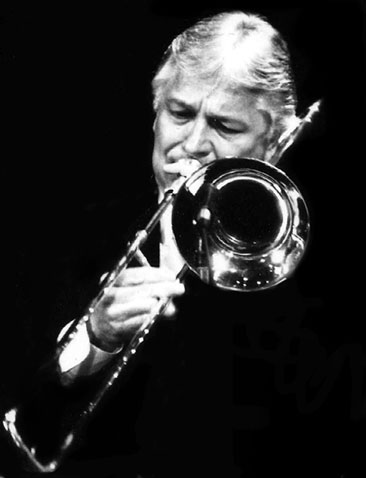 Charlie Loper, Trombonist & soloist, Los Angeles, CA

Charlie Loper was born in Atlanta, Texas and took up the trombone at the age of fourteen.
Basically self-taught until college, he won the first trombone chair in the Texas All-State Band his senior year in high school. While at Memphis State University he studied extensively with Ralph Hale.

The summer before his senior year in college he toured with the Buddy Morrow Orchestra.
Immediately after graduation he toured with The Ray McKinley-Glen Miller Orchestra with whom he performed on his first TV series on NBC in New York City.

After a two year stint in the army, as an arranger, he joined The Jimmy Dorsey Band and then moved to Las Vegas to perform for six and a half years.

Moving to Los Angeles January 1st, 1967, he joined The Hollywood Palace TV Orchestra as principle trombone.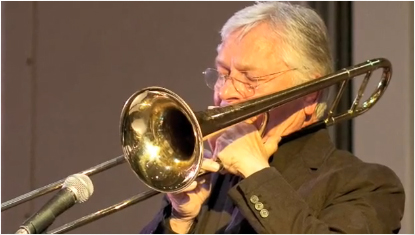 He has recorded with: Michael Jackson, Earth, Wind and Fire, Paul McCartney, Fifth Dimension,
Barbra Streisand and Frank Sinatra. etc..

He has performed on about 600 movies. The current movies being: Men in Black 2, Spider Man, The Red Dragon, and Planet of the Apes to mention a few

In the L.A. area he is performing with or has performed as lead trombone with Bob Florence Limited Edition, Gerald Wilson, Terry Gibbs, Toshiko Akiyoshi, and Mike Barone.

In the past he has performed with Count Basie, Lionel Hampton and The Dizzy Gillespie Big Band (PlayBoy Jazz Festival).


-




Copyright 2022 René Laanen - Trombone Page of the World
Please direct comments and questions about this web site to René Laanen ~ contact