TROMBONE MOUTHPIECE MANUFACTURERS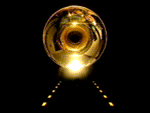 Your source for the finest in brass instruments and accessories.
C.G. Conn
Home of the famous 88H professional trombone series. Offers optional slides, removeable leadpipes and a variety of bells and rotors, including the CL2000 rotor system designed by and for Christian Lindberg.
Courtois Trombones
Antoine Courtois started making brass instruments in France in 1803 and is now part of the JA Musik Group.
Edwards Instrument Co.
Edwards Instrument Co. has been producing custom interchangeable trombones since 1989. Since their inception, they have been committed to producing the finest instruments available in the industry.
Egger Brass Instruments
Egger Instruments is a Swiss company that specializes in historical instruments.
Getzen
Getzen specializes in the hand crafting of small brasswind instruments. They place emphasis on the manufacture of high quality professional, intermediate, and upper-end student line instruments.
Greenhoe Musical Instrument Components
Features of Greenhoe trombones include an invention by trombonist Ralph Sauer called The Brace, customizing Conn trombones, the Rest Bar, Sonic Suspension, and the modular Greenhoe Valve and Lever Section.
HAAG Trombones
HAAG Trombones include models from alto to cimbasso. Available valves include those made by O.E.Thayer, Hagmann and Lätzsch.
Helmut Voigt
Helmut Voigt makes trombones sinc 1951. The instrument are played in many professional orchestras (e.g. Staatskapelle Dresden, Bolschoi theatre Moscow).
Jürgen Voigt Brass
Manufacturers of German concert trombones and historical brass wind instruments, including Baroque trombones, natural trumpets, horns and mutes.
King
A complete line of trombones for the jazz musician, including the model 3B made famous by Tommy Dorsey. Look for the famous curved King bell brace on instruments played by today's top jazzers.
Kühnl & Hoyer
Kühnl & Hoyer based in Markt Erlbach,Bavaria is one of the largest musical instrument manufacturers in Germany. The K&H website has information on all instruments in their line, artists, and dealers.
Michael Rath Trombones
Michael Rath specializes in "awesome" handcrafted trombones. His site has a photo gallery of an instrument in production.
M&W Custom Trombones
M&W Custom Trombones, designed and built with the professional trombonist in mind, have quickly achieved recognition as one of the finest trombones available on the market. Our trombones are engineered and crafted with the finest tolerance specifications in the industry by owners and sole technicians, Matthew Walker and Michael McLemore.
S.E. Shires Trombones
The S. E. Shires Company was founded in 1995 for the sole purpose of building custom trombones of unparalleled professional quality. Steve Shires, owner and chief designer, brings his extensive background and experience as a performer and craftsman to his own workshop, devoting himself to the custom production of world class instruments.
Schmelzer Trombones
Schmelzer Trombones (awesome) are made in Mönchengladbach, Germany. This site is available in both German and English.
Thein Brass
This fine Bremen trombone workshop is based in Germany.
Thomann Trombones
Thomann Instruments is a German company.
Vincent Bach
A favorite with many symphonic musicians, Bach trombones features standard models with many options including Thayer and Hagmann valves, bell materials and finishes, slides, leadpipes and engraving.
Warburton Music Products
Warburton Music Products has been producing fine Brass instrument mouthpieces since 1974. A favorite of trumpet players for years, the newest trombone pieces are being played by great players worldwide. An extensive line up of models means something for every playing situation. The factory is located just outside of Orlando, Florida.
WILLSON Band Instruments
Willson"s successful philosophy is to demand design perfection in all areas of brass instruments.
YAMAHA
Yamaha standard trombones are produced in Yamaha workshops by highly trained craftspeople with very similar specifications and manufacturing processes as they use on their top of the line models. The standard models are durable, high quality trombones which offer a perfect entry into the world of music.






























Copyright 2021 René Laanen - Trombone Page of the World
Please direct comments and questions about this web site to René Laanen ~ contact