BOB McCHESNEY



This page is updated: April 2, 2022 6:48 PM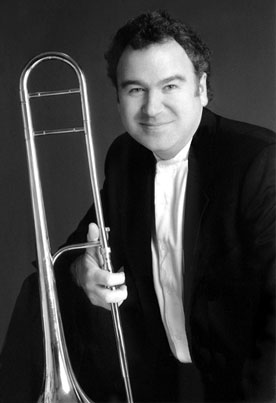 Bob McChesney, Trombonist & soloist, Los Angeles, CA

Trombonist Bob McChesney was born in Baltimore, Maryland in 1956, and began studying the trombone at the age of nine. McChesney holds a bachelor's Degree from the State University of New York at Fredonia.

In 1979, Bob moved to Los Angeles where he remains, working as a studio musician and in a wide variety of musical situations including film, television, records, jingles and can be heard on the most recent CD recordings by Grammy winner Diana Krall -"When I Look In Your Eyes", Barry Manilow "Tribute to Sinatra", Chicago "Night and Day- Big Band", Natalie Cole, Mel Torme, Joey DeFrancesco, Art Garfunkel, Buddy Greco, Facundo Monty, Matt Catingub, Steve Allen, Adam Sandler, Bill Watrous, George Graham, Rebeka, Atlantic Rap - Tribute to Phil Collins, Louise Baranger, Barbara Morrison, Calabria Foti, Curtis Amy, Carl Saunders, Bobby Milano, Steve Lippia and Anita O'Day.

As a jazz soloist, McChesney is featured on Horace Silver's first album for Sony/Columbia Records
"Its Got To Be Funky" and on Bob Florence's Grammy winning CD "Serendipity 18", and Florence's "Earth" and "All the Bells and Whistles". He has performed live with Arturo Sandoval, Nancy Wilson, Kenny G, The Hollywood Bowl Orchestra, Rob McConnell, Lalo Schifrin, Frank Sinatra, Jr., Rosemary Clooney, Jack Jones, Bill Holman, Jack Sheldon, Frank Capp and Juggernaught, The Woody Herman Band, Supersax, and was recently seen on the Tonight Show.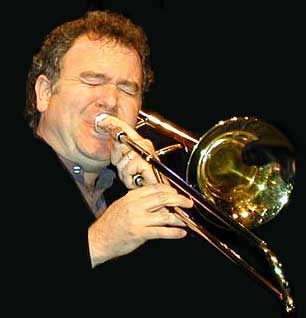 Some of his film and television credits include "Titan A.E.", "Soldier", "The Siege", "First Wives Club","Space Jam", "Dracula - Dead and Loving It", "Graceland", "Robin Hood - Men In Tights", "George of the Jungle", "The Durango Kid", "A Will of Their Own", "Rhapsody in Bloom", "Dennis the Menace II", - TVs "Jag", "The Simpsons", "Family Guy", "The King of the Hill", "From Earth to the Moon", "Futurama", "Providence", "Diagnosis Murder", "The Drew Carey Show", "The Gregory Hines Show", "America's Funniest Home Videos", "PBS's Great Performances",
"Access Hollywood" and a variety of cartoon shows.

McChesney's extensive music computer experience has earned him album credits as computer programmer on recordings such as Patti Austin's "Carry On", "Handel's Messiah - A Soulful Celebration" and the double platinum album "The Songs of West Side Story"- featuring Michael McDonald, James Ingram and Kenny Loggins.

In addition to his work as a performer and studio musician, McChesney has authored the trombone method on doodle tonguing entitled Doodle Studies and Etudes (Chesapeake Music).

Critically acclaimed and endorsed by the great trombonists Carl Fontana, Bill Watrous and Joseph Alessi, McChesney's book and recording is an in-depth analysis of the fast-legato multiple tongue technique. Respected as one of the foremost authorities on doodle tonguing, McChesney has contributed an article to the International Trombone Association Journal on his teaching method for the technique.

Also in demand as a clinician, teacher and guest soloist at schools and universities, McChesney gives masterclasses on trombone technique, jazz improvisation and doodle tonguing.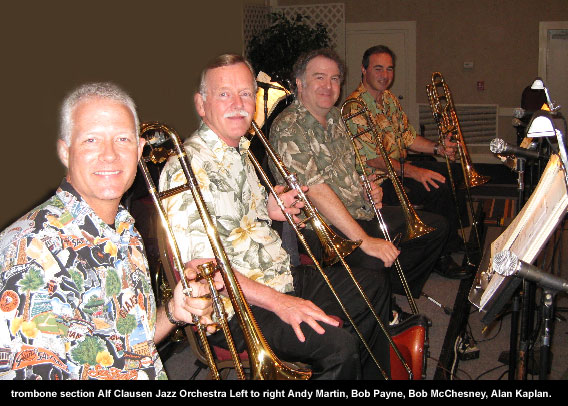 Copyright 2022 René Laanen - Trombone Page of the World
Please direct comments and questions about this web site to René Laanen ~ contact