TROMBONE NEWS
This page is updated: April 2, 2022 6:52 PM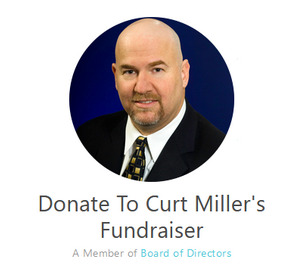 A Note From Curt Miller
This organization teaches young adults FAR more than simply how to play a musical instrument. They learn teamwork, communication skills, success and failure, and how to work hard for a goal. Learning to play music in a large ensemble mirrors the challenges they will face in life later on.
JOI is an extraordinary organization!
https://secure.givelively.org/donate/jazz-outreach-initiative/joi-of-giving-20/curt-miller



Under the Spell of Spain is the debut recording from Superbrass, an ensemble comprising some of the finest brass and percussion players working in the diverse London music scene.
The recording is a deliberate and eclectic mix of original and arranged music for brass and percussion, all inspired by the vibrant country and people of Spain....more ...... >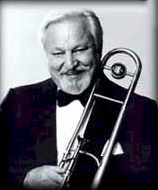 Trombonist and big band leader Buddy Morrow past away in September 2010, 91 years of age.
He was a member of the orchestras of Artie Shaw, Paul Whiteman, Tommy Dorsey, Bob Crosby,
Vincent Lopez, and Jimmy Dorsey. His own big band (success with songs such as Night Train and
One Mint Julep.) He led The Glenn Miller Orchestra. (1974-1975), and The Tommy Dorsey Orchestra. (1977 until now.)
Thanks for the great music, Buddy!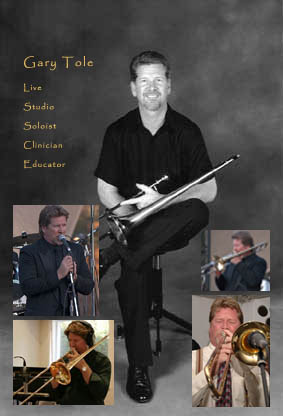 California trombonist Gary Tole of Legends of Swing will replace Larry O'Brian as leader
of the Glenn Miller Orchestra effective the first of 2011.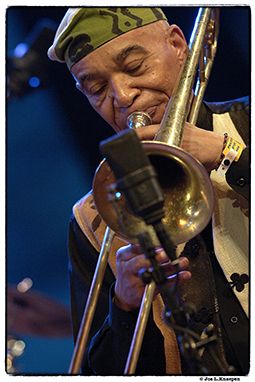 AMSTERDAM - I just learned that Benny Powell, one of the greatest jazz trombonists of all time,
a true gentleman and humanitarian, died June 26, 2010 at the age of 80. I know all of you who
knew Benny and loved him, or at least knew his music and loved him for that, share my sadness.
>>> more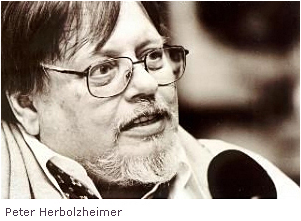 BERLIN - Peter Herbolzheimer, a musician and big band leader who helped promote jazz in Germany, has died at 74. -The head of the German Music Council, Peter Ortmann, told the DDP News Agency that Herbolzheimer died Saturday 27 March 2010 in Cologne following a long illness. Herbolzheimer was born in 1935 in Bucharest, Romania, and moved to Germany in 1951.
A bass trombonist who played with a number of International musicians, he went on to become the musical director of Germany's National Youth Jazz Orchestra in 1987. >>> more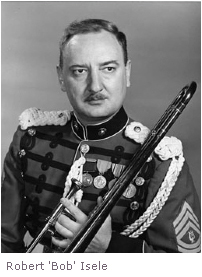 Robert D. "Bob" Isele, 91, passed away at his home in Camp Hill on December 8.
He was born on May 25, 1918 in Harrisburg, PA. >>> more



Jiggs Whigham --- as though one dose of Jiggs wasn't enough...............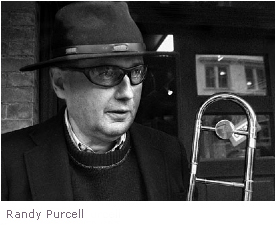 Randy Purcell dies at 63; Randy worked for years with Maynard Ferguson)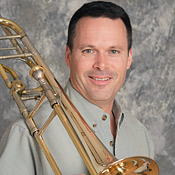 Steven Witser dies at 48; L.A. Philharmonic's principal trombonist.





Jonathan Voltzok , a trombonist from New York, NY
Woow, another great talent.....!




Kenneth Gill, a trombonist from Detroit, Michigan
Woow, what a great talent.....!




JIMMY CLEVELAND PASSED AWAY

Jimmy Cleveland (born May 3, 1926) was an American jazz trombonist born in Wartrace, Tennessee, perhaps best-known for his studio recordings with Miles Davis, such as his appearances on "Miles Ahead" and "Porgy and Bess". Cleveland worked with many well-known jazz musicians, including Sarah Vaughan, Antonio Carlos Jobim, Quincy Jones, Lucky Thompson, Gigi Gryce, Oscar Peterson, Oscar Pettiford and James Brown. He passed away on Saturday, August 23rd, 2008 at around 4:00 PM.

Support The Trombone Page of the World!

The Trombone Page of the World is a community effort. All hardware, software, maintenance, and backups are currently donated by Rene Laanen. Server colocation and bandwidth alone are almost $1,500 per annum. Help offset this cost, which runs into the multiple thousands of dollars per year with your kind donations.
Please note that "Trombone Page of the World" is not currently a 501(c)3 nonprofit organization; all donations must be solely from the goodness of your heart in order to keep the trombone site online for ever, and are not tax-deductible. Those who contribute will be listed on a special Supporters page in the following categories:































Copyright 2022 René Laanen - Trombone Page of the World
Please direct comments and questions about this web site to René Laanen ~ contact